OnlyFans Getting Started Guide
We are looking for highly motivated individuals to work together to make money and grow your OnlyFans business. A free service is available when you Sign Up Here
We'll send you a free ebook and handy startup guide for promoting your pages. The two things you need are good marketing and great content.
The book is full of tips and tricks – OnlyFans management and success guide. 95% of creators do not make much or any money, don't be one of them! Do you know the 80/20 rule? This means 20% of the creators make 80% of the money on onlyfans. The rule applies to everything in life and you want to be in the 20%.
What is OnlyFans?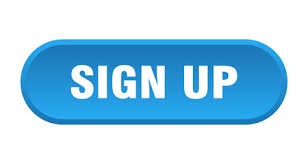 2. TO GET A FREE EBOOK Please send your Onlyfans URL "Onlyfans.com/yourname" to info@onlyfanssuccess.com
Benefits of being an OnlyFans creator
You can set your own schedule
You are your own boss
You can work in the comfort of your own home
There is no limit to how much you can earn
You can experiment
You can enjoy it and have fun
You can explore your sexual fantasies
If you already have a fetish you can 100% monetise that
CHECKLIST – THINGS YOU WILL NEED TO BE A SUCCESS ON ONLYFANS
ID to prove your identity and age ie Passport, Driving Licence or Gov. issued id. Must be valid and current documents
Bank account or method of receiving payments
Social media accounts, Twitter, Insta, Snap, Facebook, Telegram etc. Anywhere that allows you to build a following. Don't direct link to Onlyfans from Snap though or you will get banned
Content – have some quality pictures in your niche and videos to post to your onlyfans account so that everyone can see the value you are offering. Put teasers on social media, tempting fans to sign up and pay for your content. Do not post full nudes and explicit content on SM as you want people to be desperate for more, not satisfied by what you put on SM.
A niche that you are going to focus on, what are you into, your physical characteristics, tastes etc. Whatever it is you should be able to find a market.
A willingness to work. This is NOT get rich quick. Treat it like you are a startup building your brand. You'll have to give value to get value. Think, would you be prepared to pay for your content? Always be thinking of ways and places to promote your brand and add value for your fans. Think of it as you would any other job or business, put the hours in and you will reap the rewards.
Make sure you have a good base porfolio of material and post this on social media before you launch your onlyfans. If you haven't done so already, sign up with insta, twitter, snapchat, patreon etc but DON'T link directly from your snapchat to onlyfans as that will get you banned.
Once you have done this you can start talking about launching on onlyfans so that your followers can give you a reaction.
Getting Started
Remember this is no get rich quick scheme. You will only make money in return for the percieved value that you provide for your fans.
So make sure you start with the end in mind, how much do you want to make every month and how much are you prepared to give in return for that.
The key is to have as many fans a possible and to keep those fans subscribing month to month so you don't have to keep finding new ones. How you do this is by providing great content and building a relationship with your fans. If you do that they won't want to leave.
So you have to cater to their fantasies and why they subscribed to you in the first place.
Creating your profile
Assuming you have set up your account if not CLICK HERE . Next you want to craft your profile which is going to be your brand.
Don't worry about it being perfect at this stage as most of it can be changed later.
Choosing a Niche
Remember you are not going to appeal to everyone so you need to pick a niche that works for you. Great advice – only do things that make you feel sexy.
List out your favourite types of content, porn etc and what makes you horny, what are your fantasies? What have you been complimented on recently, do you have great boobs, ass or both. Do you look really petite and young and would look good in a japanese schoolgirl outfit?
Would you appeal to the ddlg (dominant daddy little girl) niche?
Have you got pretty feet, this is a big niche online right now.
I heard a quote the other day that said "if it exists, there's a porn for it" in other words there's probably an audience for almost anything legal you can think of.
You need to attact a core audience. This is not done on onlyfans but through your other social media sites so your niche should be very apparent in your bio, headshot, cover etc.
Types of niches
Amateur – you don't need fancy lighting, equipment, sets or lingerie, but could be a lower prices for this niche
Pretty porn – Frequent pretty costumes and lingerie, effort put into the background, makeup and lighting. Close up HD shots of various body parts and multiple camera angles.
Kawaii – Pretty porn with a twist. Big eyes, pastels, kawaii anime style looks. The exude an innocent vibe and not all of them are fully nude or do penetrative masturbation. Their customers are turned on by the kawaii model's innocence.
Note: Onlyfans is not only for adult content, you can put whatever you want on there showing off your skills or something that is valuable to your fans.
Other ideas, use your imagination. Girl Next Door, MILF, College Slut, Athletic/Yogi Babe, Findom etc
Pricing
Low price: Free – $9.99
Medium price: $10 – $24.99
High Price: $25+
There are several ways to price and make money on onlyfans so you'll have to experiment and find out what works for you.
Social Media Promotion
Social media is the key to everything with this business.